Neilan Furniture Shop in Kenya
Neilan Furniture Shop in Kenya is a the leading Furniture Store in Kisumu, Kisii and Nairobi, Kenya. We stock Office Furniture and Home Furniture in Kenya. Call 0710 414 774
Neilan Office Furniture Shop in Kenya
Neilan Furniture offers a wide range of office furniture throughout Kenya and the East African region. The variety of best quality office furniture includes Desks & Workspaces; large and small Meeting/Conference tables according to your need, different manager and executive Office Desks, Reception Desks and Workstations with all the utilities that you may require.
There are comfortable and durable Seating options available for office use too such as; High Back , Lounge seatings like sofa and three-seater visitor chair, executive and manager Office Chair, with high-back and mid-back, and Stackable Chair for visitors.
Latest Arrival to the Store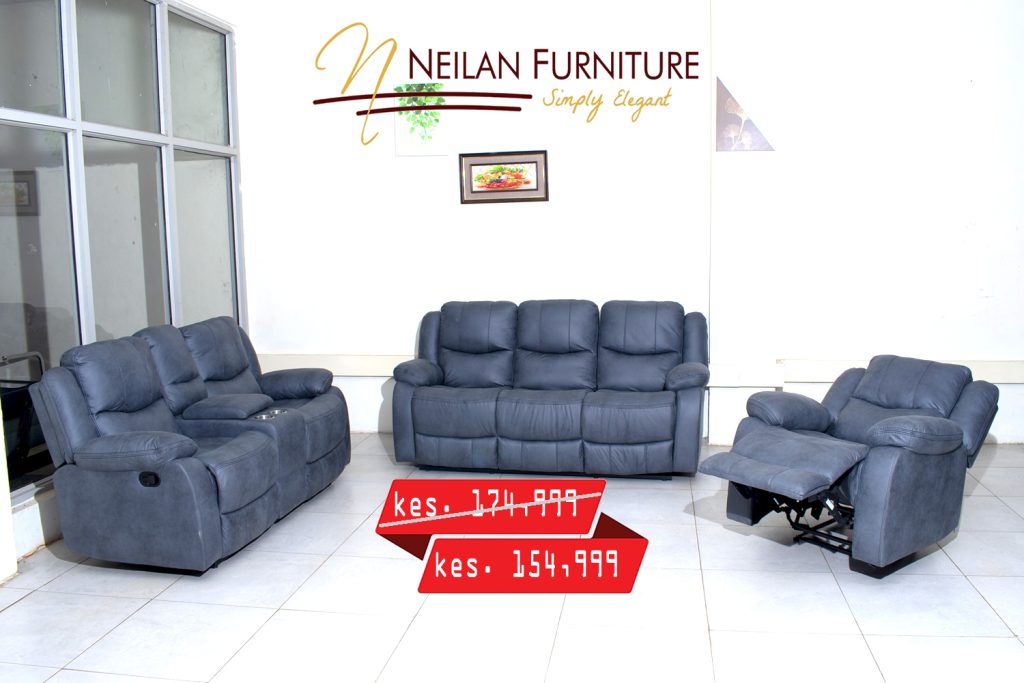 Recliner Sofa Sets
ind Great Recliner Sofa Sets in Kenya at Neilan Furniture in Kisii and Kisumu in Kenya at great pricing Call 0710414774. We stock Fabric Recliner Sofa Sets, High Density micro-fiber and Leather Sofa Sets. Neilan Furniture Store in Kenya Stock quality Recliner Sofa Sets in Nairobi.
Neilans Dining Room Furniture
Neilan's Office Chairs in Kenya
Get the Best Office Chairs in Kenya at Our Showroom in Nairobi, Kisumu and Kisii. We do payment on delivery to in Nairobi. Place your order today or call us on 0710 414 774. We High Back Executive Chairs, Waiting Chairs and Secretarial Chairs in Nairobi
Neilan's Office Desks and Tables in Kenya
Best of Living Room Furniture
Shop here for the best Recliner Sofa Sets, Coffee Tables and all Living Room Furniture in Kisii and Kisumu
Recliner World in Kenya